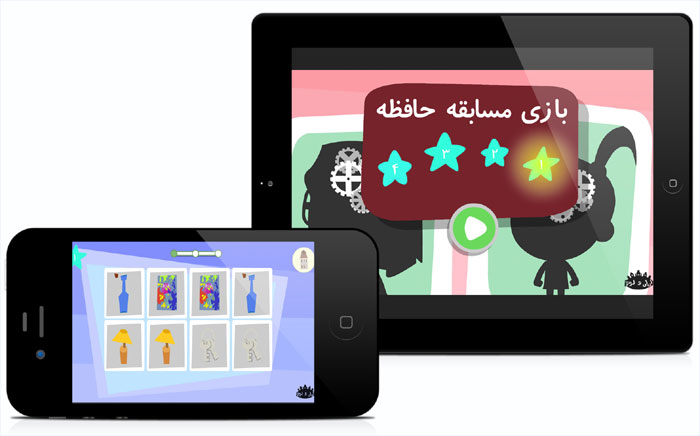 The Lili & Lola Memory Match game in Persian (Farsi) – This Lili & Lola game helps improve your child's working memory, a key component of their Executive Function. In this fun, multi-sensory memory game, the player will draw two cards and try to match the images to each other on each draw. If the images match, then the player can move to the next set. If the cards do not are not match, the cards get turned back over and the guessing game starts over again. This game is great for strengthen one's visual memory as the player has to remember the location of mismatched cards. Once all cards are matched, the player advances to the next level. This is a multi-level game, with various levels of difficulty to help strengthen memory and visualization, while being exposed to Persian culture. It is fun, with great music, colorful images and lots to learn.
Persian (Farsi) images to match include "everyday objects", "Haft seen items", "The Seasons" and "Shapes", "Toys" and more. The Lili & Lola Memory Match game in Persian (Farsi) is part of the bigger Literacy-based property called Lili & Lola, which teaches Persian vocabulary, Persian Alphabet (Alefba) and much more. Lili & Lola also has accompanying episodes to watch.
**New in this version of the Lili & Lola Memory Match game in Persian (Farsi) is an additional level packed with fun, everyday objects to help kids visualize and improve their memory skills.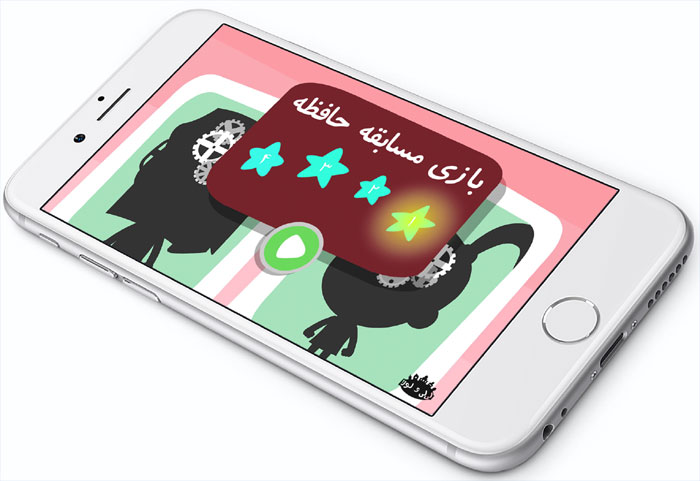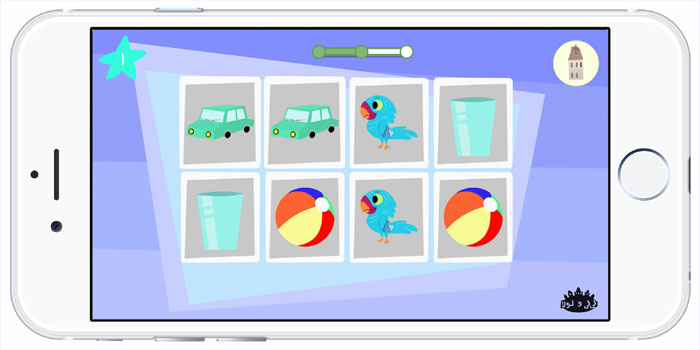 KEY FEATURES:
- Immerse yourself in a fun and educational game while strengthening your memory skills in Persian (Farsi).
- Improve your child's working memory to set them up for success
- Explore different sets of visuals through the advanced game levels
-Tap, tap, tap your way to the right answer! Got it wrong? No worries, you can try again until you get it!
- Restart the whole game any time.
- Cute animated video clip at the end of Lili, Lola, Mama, Papa and their cat Kensington rewards the player, if they are able to complete the whole game! What fun!
"We love this game at our house. My two boys Sam and Sohrab (3 and 6) quickly mastered level 1 and advanced to the other levels. We love to see the characters from the show in a different environment too. Thanks for making it." -Shahnaz Moussavi, Persian Mom from Chicago, US
"I love to tell parents about these Lili & Lola iPad games. Not only are they beautiful to look at, they also have a great purpose: teaching kids the Persian language through fun characters." - Leyla Moghadass, Montessori Persian School Teacher from Vancouver, Canada
Stimulate conversation and co-play with multiple players taking turns. A great way to stay connected to Persian culture and heritage with Lili & Lola.
Brought to you by the characters of Lili & Lola, a preschool literacy show produced by Big Bad Boo Studios. Created by Shabnam Rezaei & Aly Jetha.
Playable on iPAD, iPAD MINI, iPHONE, iPOD TOUCH.
SUITABLE FOR AGES
3 years and up
LANGUAGES
This product is in Persian.